Multi Stitch Scarf - Earthen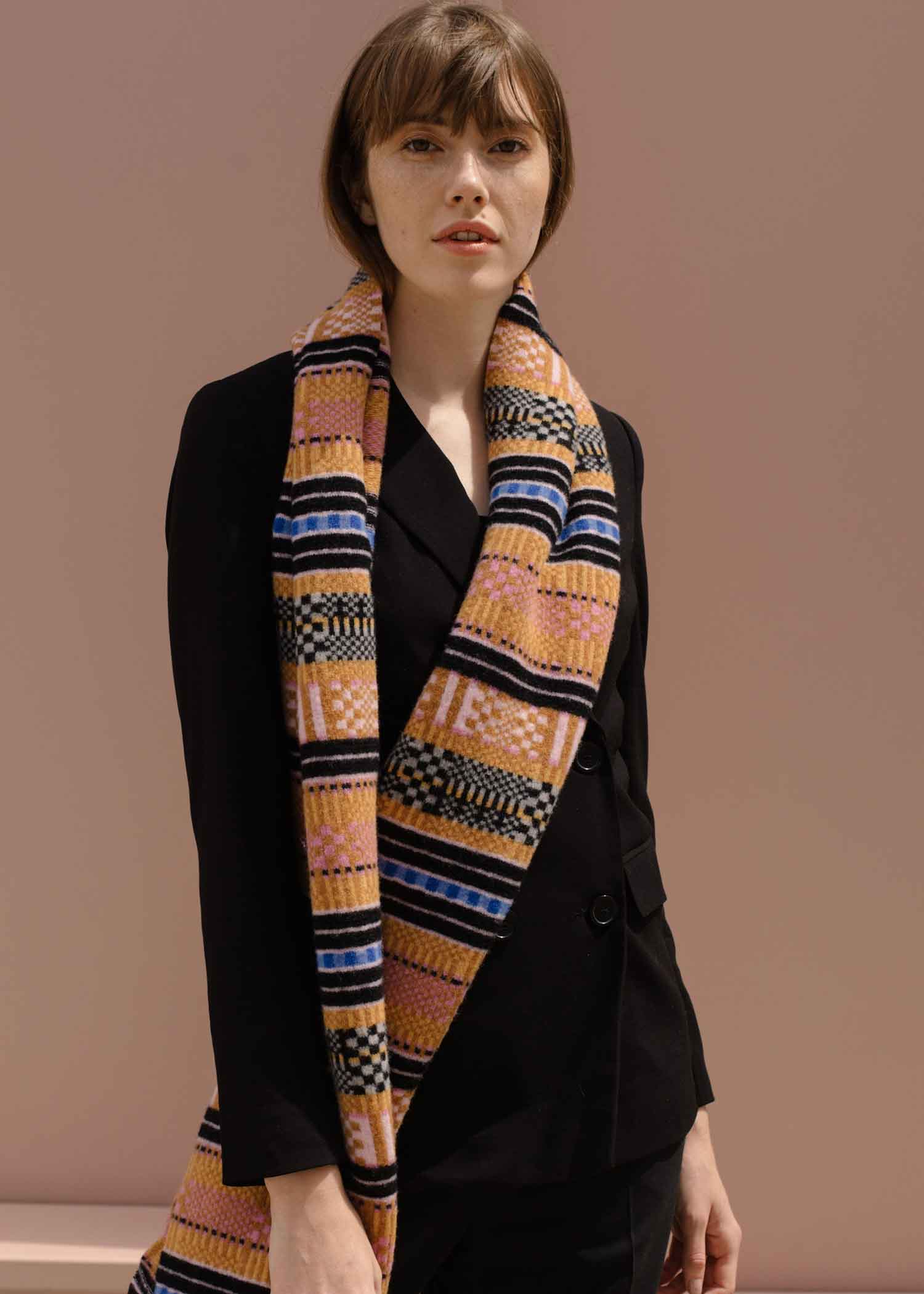 Multi Stitch Scarf - Earthen
This is the statement scarf to warm you on a Winter's morning.
It is soft and cocooning in style and long enough to wrap around several times, it can be worn with just a jumper or jacket in Autumn.
Dimensions 25 x 200 cms
It is a multi-varient of pattern and stitch in earthen tones of ochre, dusky pinks and just a dash of cobalt.
Made in Scotland
100% softest Lambswool
DESIGNED IN BRITAIN - MADE IN BRITAIN - WORN WORLDWIDE