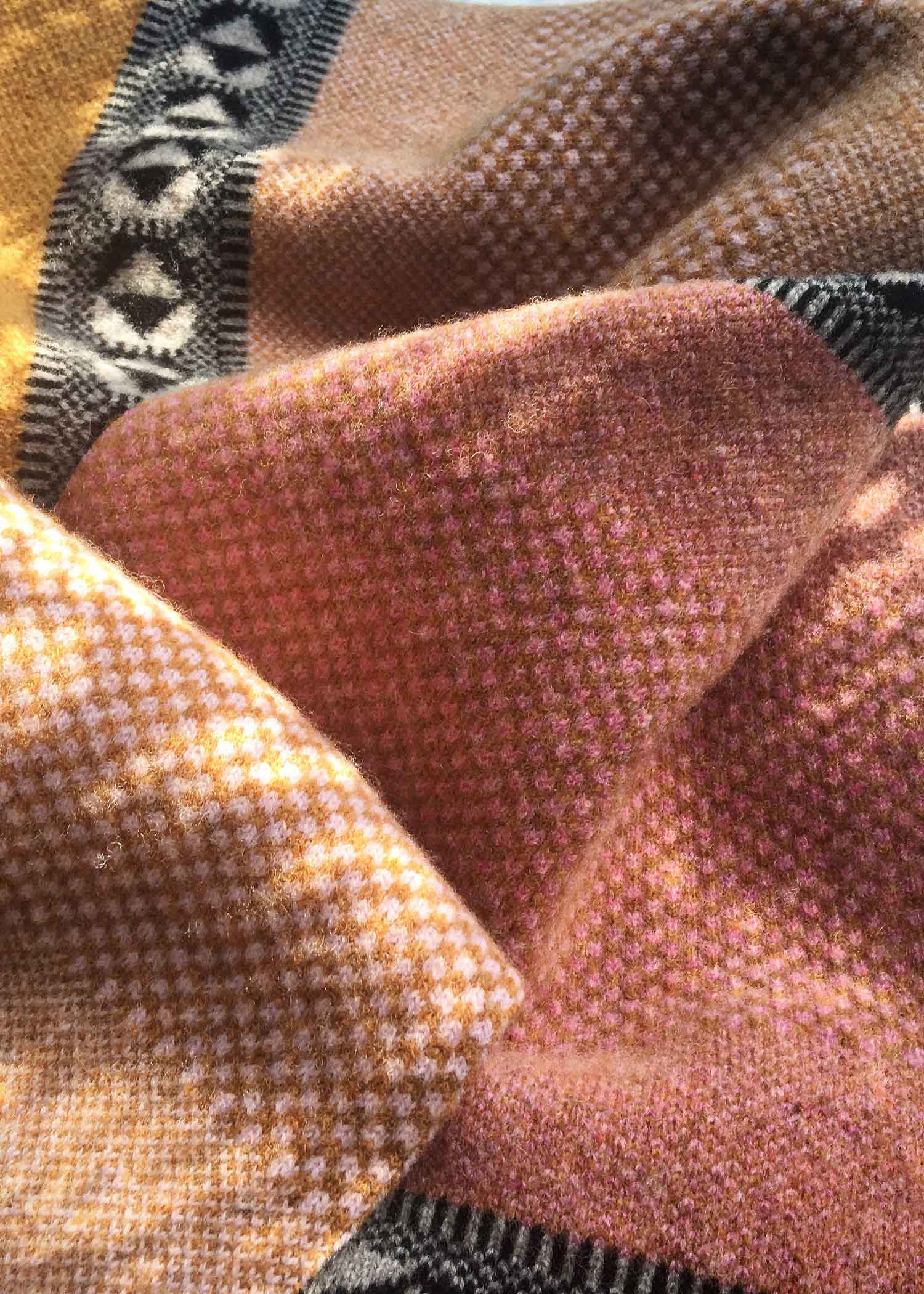 As a slow-fashion company we uphold the ethics of conscious consumption and sustainability.
We source only natural wool fibres because wool is a renewable resource that can be shorn from sheep annually. It is biodegradable and kinder to the environment than oil-based synthetics, which contribute to global pollution. Sheep are part of the natural carbon cycle, consuming the organic carbon stored in plants and converting it to wool.
Wool products have a long lifespan, meaning they last longer than other textile fibre products and we hope ours will be kept, looked after and loved forever.
The wools we use are spun by an English family mill that has been running since 1766. This long succession has enabled valuable knowledge to be passed down through the generations to create a product of the softest and most superior quality.
The raw material is shipped not flown and comes from the Geelong area of Australia which is synonymous with fineness. Colour is an intrinsic part of our designs so our wools must be dyed but the chemicals used in this process by our spinners are less harmful to the environment than that of the bigger global companies and we prefer to use dyes that are to Global Organic Textile Standard wherever possible.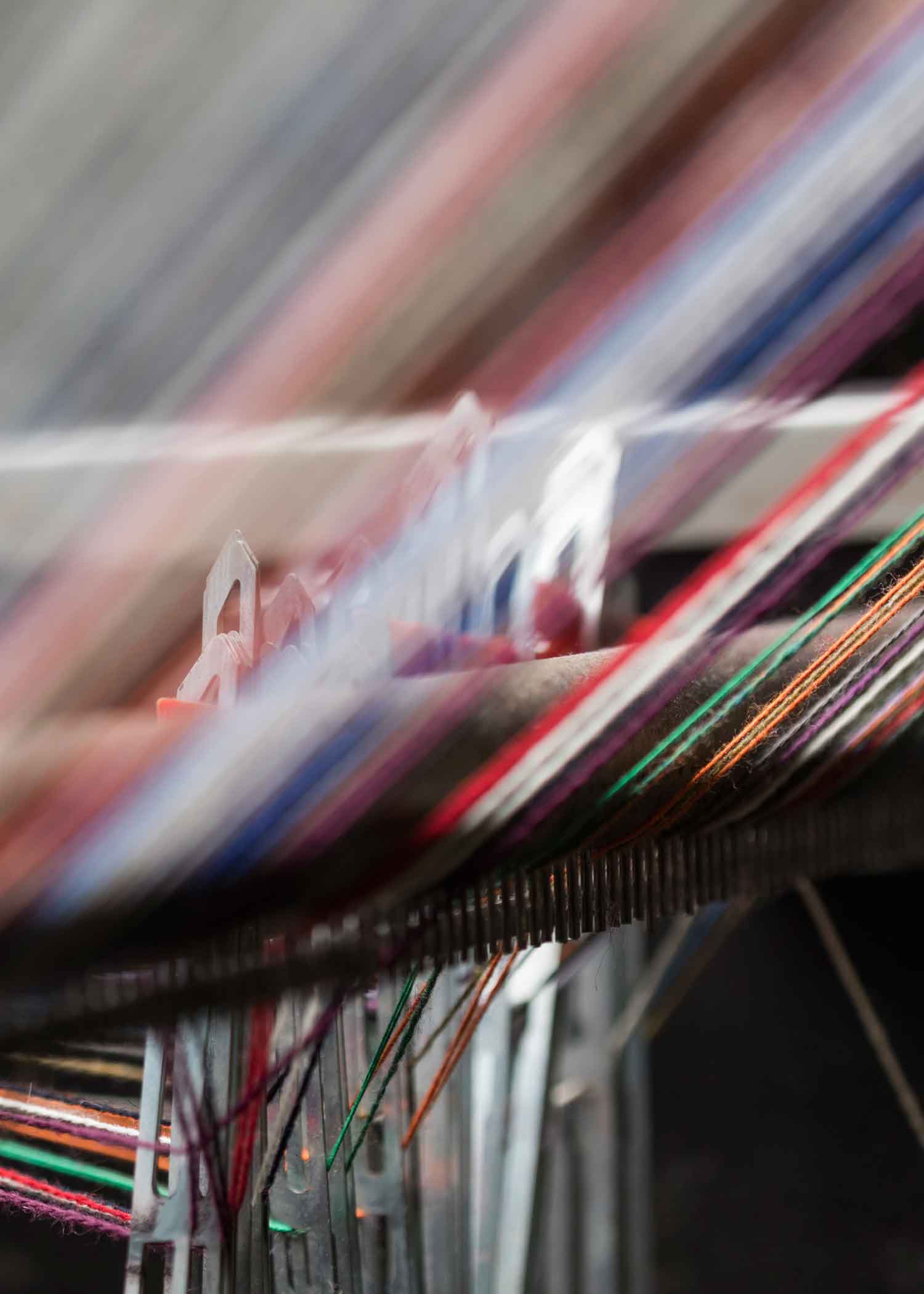 Once a year our yarns are delivered to our small UK mills. One in Scotland and another family run near Nottingham as well as own hand frame knitters in Devon. Our various designs are knitted by makers who have been honing their skill for generations. Helping keep this local knowledge and craftsmanship alive is the founding principle of Quinton Chadwick.
The Mills have the Woolmark license and are Sedex members also having the SEPA Audit makes sure they work within the Ethical Trade Initiative.
Zero-waste Production and Eco Packaging
Our state of the art knitting machines ensure there is zero waste as all our hats and gloves and most of our scarves are knitted seamlessly. No waste occurs as there is no cutting or sewing needed in the make process.
We pack our website orders ourselves in bio-degradable plastic or acid free tissue.
All our wholesale orders are delivered in recycled cardboard boxes and any plastic packaging is now bio-degradable.
We make every effort to be as paper free as possible within our design studio too.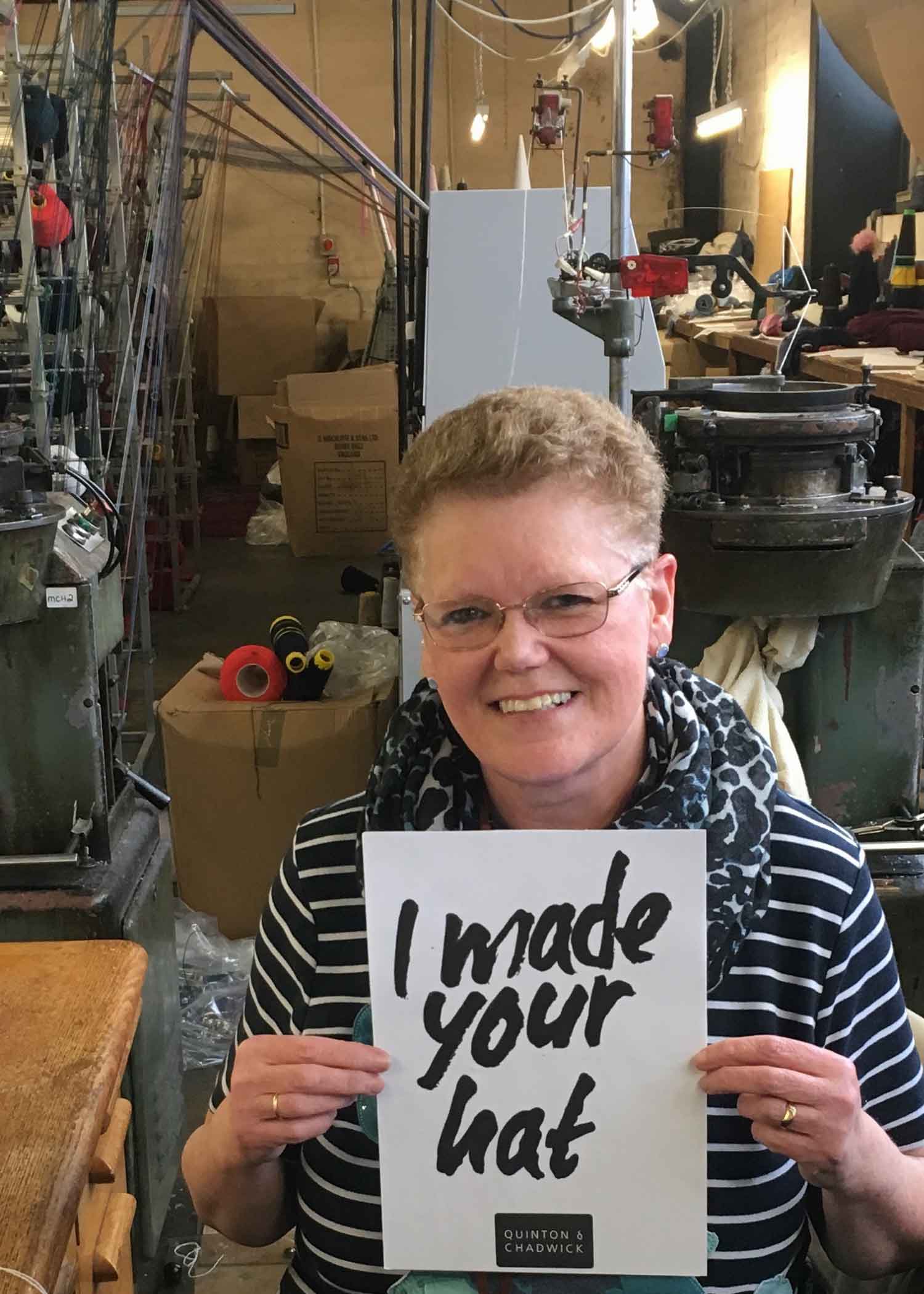 Every year we post photographs of the lovely people who make our products. Inspired by the Fashion Revolution movement which is encouraging people to ask the simple question 'who made my clothes' about what they wear. The Fashion Revolution has pushed the industry to become more transparent. Highlighting the problems of Fast Fashion and helping ensure that workers rights are upheld everywhere.
We make everything here in the UK so we are proud to be able to prove not only authenticity of design but of provenance too.